PRESENTATIONS FOR ALL
GREAT EXPEDITIONS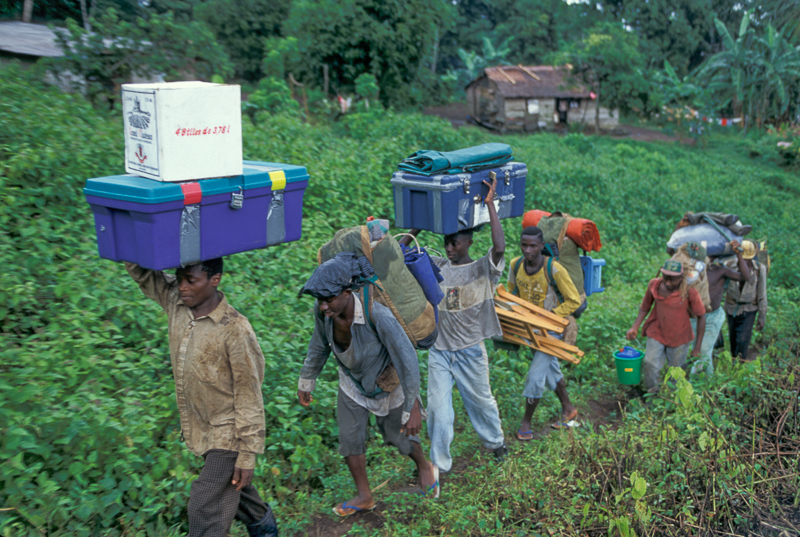 Traveling on foot, by dugout canoe, in a cargo plane, and on horseback, Doug has reached remote corners of the world to study and photograph the earth's biodiversity. Along the way he participated in ceremonial sword dances, swam with piranhas, and accidentally picked up a cobra. Working with teams of scientists around the world, Doug photographed beautiful birds, endangered frogs, and forests to carry out the missions of the expeditions. Doug will reveal what inspired these expeditions, what they discovered and where these discoveries led.
***
AMPHIBIANS: MYTH-BUSTING AND TRUE FACTS
Diverse, vulnerable and cute, amphibians play a vital role in natural environments. While some can be superabundant, many others are rare and threatened. Doug will expose the intimate and hidden life of amphibians with a special emphasis on toads. While disclosing quirks of their secretive life style, he will bust myths and describe the diversity of their reproductive lives, adaptations, and habitats. Doug's photographs will display the unique features and beauty of amphibians locally and around the world.
***
DISCOVER ONE BIRD; SAVE A THOUSAND
In 1997, an odd bird was discovered in cloud forest of the Andes Mountains of Ecuador. Scientists rushed to learn more about the bird and found themselves in a race to save it. Cascading events led to the establishment of a chain of bird reserves and conservation action across the globe. Doug Wechsler will recount this fascinating history and will talk about bird conservation in Ecuador today. He will also discuss some perplexing management problems that arose and how the foundation solved them. His beautiful images focus on the biodiversity of the Ecuador reserves run by the Jocotoco Conservation Foundation.
***
SMALL WORLDS OF THE WOODS AND FIELDS
Let's explore some of the hidden worlds missed by the casual observer. The intimate life cycles of amphibians, colorful insects of the meadows and tiny creatures that transform trees to soil all come under the close scrutiny of Doug's lens. Find out how many of these small worlds intersect and see the beauty of nature up close..
***