Salt Marsh Cord Grass is the dominant grass in most E. U.S. salt marshes.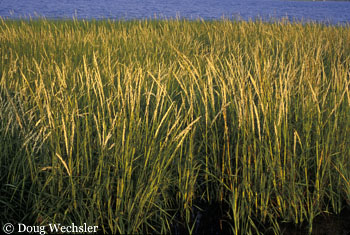 Smooth Cord Grass (Spartina alterniflora)
Smooth cord grass roots and ribbed mussels keep the winter waves from eroding the marsh.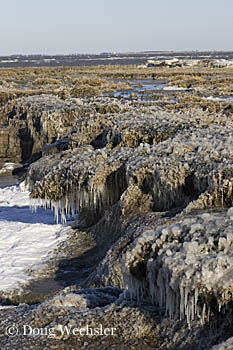 Smooth Cord Grass
Phragmites looks nice, but it can be invasive and take over the marsh.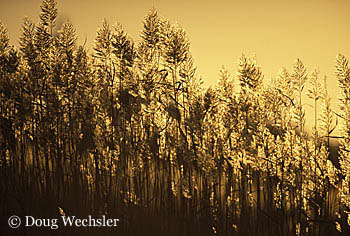 Phragmites